Distinctives – Key reasons to choose True North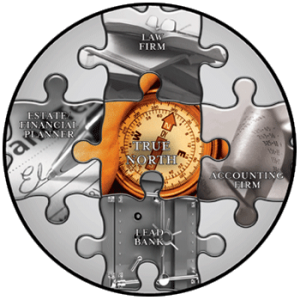 Sophisticated Advice
Few strategic advisory firms in Indiana possess the depth of expertise and experience of True North Strategic Advisors, LLC. We bring the sophistication of major market investment banking to your business.
Diverse Corporate Experience
True North's sophistication comes from our experience. Prior to forming True North, our principals served as senior-level executives in several multinational corporations.
In over two decades of corporate work, they completed numerous million- and billion-dollar transactions worldwide and gained substantial merger, acquisition, valuation, and joint-venture experience in diverse business sectors.
Ongoing Partnership
True North is committed in our emphasis on long-term relationships. Our desire is to be part of your team of existing business advisors. Think of True North as you do your lead bank, law firm, accounting firm, or estate/financial planner.
High-Touch Service
At True North, high-touch service always accompanies sophisticated advice. As long-term partners, we will be a ready resource whenever and wherever you need advice.
Extensive National and Regional Contacts
Our extensive contacts—ranging from local CPA and law firms to New York investment banking firms—enable us to find the best-matched capital sources, sector-specific buyers, acquisition prospects, and specialized advice for your unique needs.
Client-Focused Values
As premier advisors, we act with your best interests in mind, every time. That's why the virtues of honesty and integrity are listed in our core values and embodied in how we do business.
Regulatory Compliance
The Principals of True North are registered representatives of Burch & Company, Inc. and any securities would be offered through Burch & Company, Inc., member FINRA/SiPC. True North Strategic Advisors, LLC and Burch & Company, Inc. are not affiliated entities.